Genuine Use of Trademarks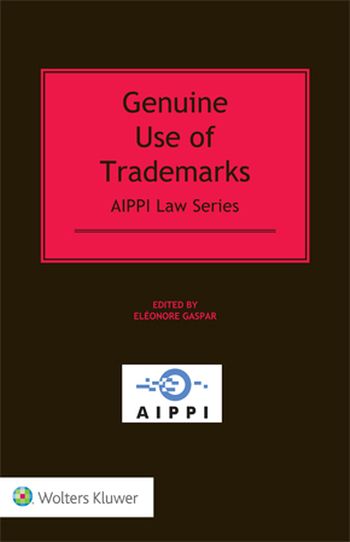 ISBN13: 9789403505633
Published: September 2018
Publisher: Clearance
Country of Publication: The Netherlands
Format: Hardback
Price: £50.00

Despatched in 4 to 6 days.
Genuine Use of Trademarks addresses the issue of trademark use that may be required for protection and maintenance of trademark rights. While there is considerable harmonization on trademark rights, courts and laws around the world do not always assess in the same way whether a trademark is used and do not always attach the same consequence to lack of use of a trademark. This is a fundamental issue for trademark owners. Depending on the country, lack of use could lead to the revocation of trademark rights or the refusal of trademark registration. This detailed country-by-country analysis provides clarity, insight and guidance on the legal issues and practical implications of the genuine use of trademarks in twenty-six jurisdictions worldwide.
This book was developed within the framework of the International Association for the Protection of Intellectual Property (AIPPI), a non-affiliated, non-profit organization dedicated to improving and promoting the protection of intellectual property at both national and international levels. This topic was the subject of an AIPPI study, and subsequent Resolution – 'The Requirements of genuine use of trademarks for maintaining protection' (2011, Hyderabad) which aims to harmonize this issue of genuine use of trademarks.
What's in this book:
Each chapter considers issues and topics such as the following:
types of use that qualify as genuine use of a trademark, including requirements as to whether uses are consistent with the function of the trademark or made in the course of trade;
requirements as to the volume, duration and frequency of use;
impact of the trademark's designation of goods and services;
issues relating to the sign used, particularly if it is used in a different form from the registered trademark (this includes consideration of alteration of the distinctive character, or the potential impact of a plurality of registered trademarks for different signs, or the question of use in black and white or in colour);
proof to be provided to evidence genuine use as a trademark, including issues of timing and territory;
situations in which the issue of genuine use can be of importance;
valid reasons for non-use; and
consequences of lack of use depending on the context, including possible revocation of trademark rights.
Each chapter includes case law examples.
How this will help you:

As a comparative law study and a collection of contributions from around the world on a key issue of trademark law, this book is of tremendous practical interest. Trademark owners, parties involved in or contemplating enforcement proceedings and interested legal practitioners will benefit greatly from its thorough comparative analysis and guidance. It is also exceptionally valuable as a comprehensive resource for academics and researchers interested in the international harmonization of trademark law.