International Business Courts: A European and Global Perspective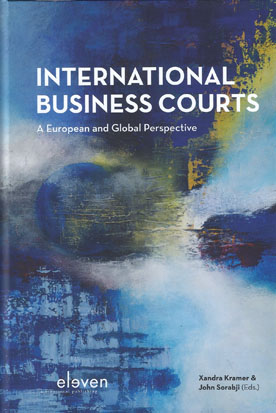 ISBN13: 9789462369719
Published: October 2019
Publisher: Eleven International Publishing
Country of Publication: The Netherlands
Format: Hardback
Price: £66.00

In recent years there has been significant growth in international business courts in Europe and across the world. They have been established as expert dispute resolution forums offering procedures in English for international commercial parties.
Governments have promoted their development as an integral aspect of broader public policy agendas with the aim to enhance the rule of law and the attractiveness of their jurisdictions as legal and economic hubs. While these courts can be lauded for facilitating international commercial dispute resolution and boosting justice innovation, the development of competition in the international litigation market is a remarkable trend that merits discussion.
International Business Courts provides a comprehensive critical evaluation of the institutional design and procedural rules of established and emerging international business courts. It focuses on major European and global centres. It assesses to what extent these courts, the competition between them and their inter relationship with arbitration, contribute to justice innovation. It considers their impact on access to justice and the global litigation market, as well as their effect on the rule of law.
This book is of interest to legal practitioners, academics and policy makers in the area of civil justice and international business litigation.