Recollections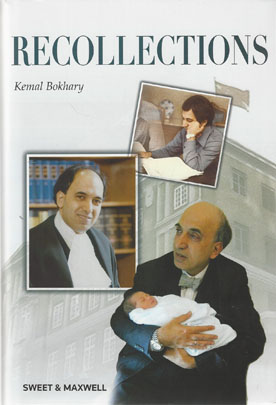 ISBN13: 9789626615461
Published: April 2013
Publisher: Sweet & Maxwell Hong Kong
Country of Publication: Hong Kong
Format: Hardback
Price: Price on Application

A whimsical and wonderful journey through our legal system from the 1950's to the present day set against the backdrop of Hong Kong during this fascinating time.
Mr Justice Bokhary, one of the founding judges of the Court of Final Appeal, served as a permanent judge for 15 years. He is now a Non-Permanent Judge of the Court of Final Appeal. Life and the law has confronted Mr Bokhary with some tough and disturbing realities, but his ultimate optimism and faith in the legal system appear undiminished.
Recollections brings to life the characters whom he has known:-
Over 200 stories of and reflections on life and the law
Full of anecdotes and famous personalities from Andrew Li to Bruce Lee
Includes stories from his family, his friends and his devotion of the law
Writes about how he was being "WikiLeaked" & how he continues to support the Judiciary
Relates colourful anecdotes from inside and out of the courtroom, lightened with a sense of humour and accompanied by his cartoons drawings
"For the rule of law I see – much as I wish that I did not see – storm clouds on the horizon. The storm which they threaten is a storm of unprecedented ferocity. There is much for me to look forward to in retirement. But I wish it were not the case that the constitution and I must now part company.
Justice Kemal Bokhary