Harney Westwood & Riegels: Bermuda Commercial Law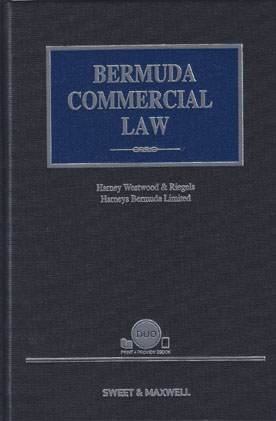 ISBN13: 9789626618752
Published: March 2016
Publisher: Sweet & Maxwell Hong Kong
Country of Publication: Hong Kong
Format: Hardback + Proview eBook
Price: £435.00 + £43.50 VAT

Written by an expert team of pre-eminent practitioners, from Harney, Westwood & Riegels, Harneys Bermuda Limited Bermuda Commercial Law focuses exclusively on the law and practice of Bermuda.
This resource provides a deep analytical view of this offshore jurisdiction's legal landscape as it relates to companies, commercial practice, credit and security, investment funds, insolvency, dispute resolution, taxation and trusts.
For the first time, this places all Bermuda law and authority into one convenient place. The expert team at Harneys has collated the disparate sources of Bermuda law and Supreme Court judgments into a definitive and authoritative text. This is a hugely time-saving and convenient publication for all offshore law practitioners.
Delivered in DUO - Print and Proview eBook included with exclusive eBook content. There is no seperate Book only version.