Introduction to the Legal System of the People's Republic of China 4th ed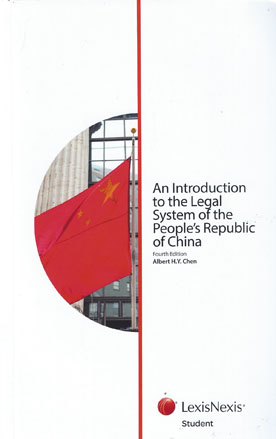 ISBN13: 9789888111374
Published: September 2011
Publisher: LexisNexis Hong Kong
Country of Publication: Hong Kong
Format: Paperback
Price: Out of print

The first edition of this book, which appeared in 1992, was one of the first books in the English language on the Chinese legal system written from a comparative jurisprudential perspective.
This fourth edition now provides an up-to-date account of this system's history, constitutional structure, sources of law, major legal institutions (such as the courts, the procuratorates, the legal profession and the Ministry of Justice), as well as the basic concepts and principles of procedural and substantive law.
As China's economic and political importance in the twenty-first century world continues to grow, the international community has become increasingly interested in China's legal framework. This book enables readers to have a comprehensive and systematic overview of the historical background to the thinking behind and the current situation of China's legal development.
It draws on a wide range of materials in Chinese and English, and also provides guidance on sources of information for further research.