Philosophical Foundations of the Law of Equity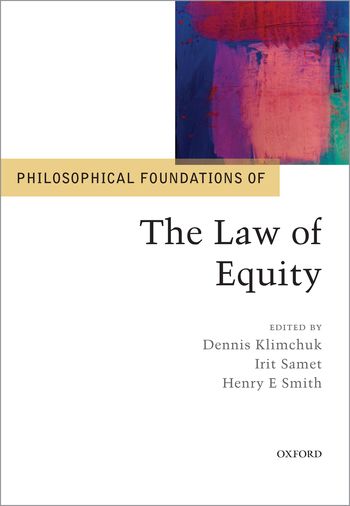 ISBN13: 9780198817659
Published: April 2020
Publisher: Oxford University Press
Country of Publication: UK
Format: Hardback
Price: £93.00

Despatched in 5 to 7 days.
The law of Equity, a latecomer to the field of private law theory, raises fundamental questions about the relationships between law and morality, the nature of rights, and the extent to which we are willing to compromise on the rule of law ideal to achieve social goals. In this volume, leading scholars come together to address these and other questions about underlying principles of Equity and its relationship to the common law: What relationships, if any, are there between the legal, philosophical, and moral senses of 'equity'? Does Equity form a second-order constraint on law? If so, is its operation at odds with the rule of law? Do the various theories of Equity require some kind of separation of law and equity-and, if they do, what kind of separation? The volume further sheds light on some of the most topical questions of jurisprudence that are embedded in the debate around 'fusion'.
A noteworthy addition to the Philosophical Foundations series, this volume is an important contribution to an ongoing debate, and will be of value to students and scholars across the discipline.