Energy Law in Europe: National, EU and International Law and Institutions 2nd ed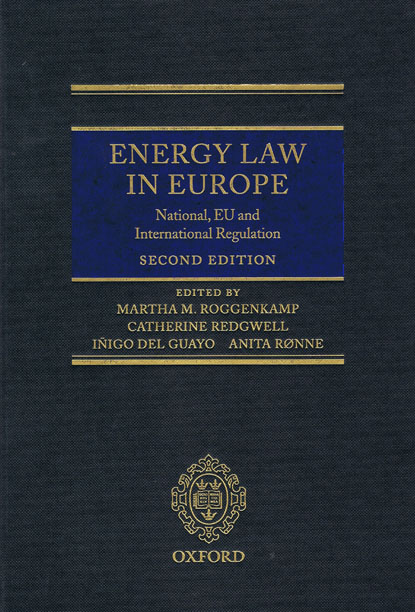 ISBN13: 9780199217199
Published: December 2007
Publisher: Oxford University Press
Country of Publication: UK
Format: Hardback
Price: Out of print

The energy sector in Europe has changed rapidly over the last few years under the influence of trends towards globalization, liberalization, competition, de-monopolization, and strengthening of regulation in the field. The new edition of this book builds on the success of the first in providing an updated overview of these important developments at both international and European levels, covering the most important principles of international law of relevance to the energy sector.
A chapter dedicated to comparison of legal developments across Europe addresses the increasingly important question of whether we are heading towards an international energy market. New chapters on European Union External Energy Relations and Standard Agreements in European Energy Trade highlight growing cooperation in the energy field with major producers such as Russia, and the standards for trading energy in an integrated geographical market, including analysis of the product markets, as well as the relevant legal instruments and master agreements.
The book also focuses on the implementation of the significant Energy Directives, and the constitutional and regulatory framework in the key energy-producing jurisdictions in the EU: Denmark, France, Germany, Italy, the Netherlands, Norway, Poland, Spain and the United Kingdom. The national coverage emphasises trans-border collaboration by examining bilateral and multilateral cooperation within the context of the European Union. There is also updated analysis of developments in these countries in every energy sector, including oil, gas, nuclear energy, and in response to the Kyoto protocol, to renewables and emissions, with the extent of coverage determined by the resource base of each country.
New to this edition:-
New commercially focused chapter on standard agreements in European Energy Trade
New chapter on EU External Relations in the energy sector, which serves to highlight increased cooperation in the energy field with key actors such as Russia, and to locate EU energy developments within a wider Euro-Mediterranean context
To reflect the increased emphasis on transborder cooperation, the book will include new sections in each national chapter focusing on bilateral and plurilateral cooperation within the EU context, complementing the treatment in the EU external relations chapter
New national survey chapter on Energy Law in Poland