International Energy Investment Law: The Pursuit of Stability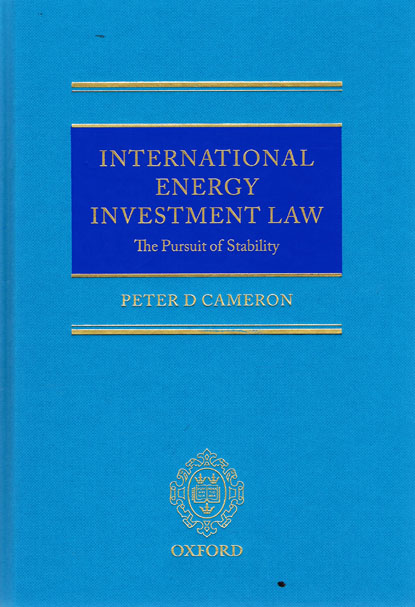 ISBN13: 9780199545230
Published: March 2010
Publisher: Oxford University Press
Country of Publication: UK
Format: Hardback
Price: Out of print

Long term contracts have been used in the international petroleum industry since its earliest days. However, they have been prone to unilateral revision by host governments in countries where the petroleum reserves are located.
In the 1970s a wave of nationalisations and contract renegotiations led to a number of much cited arbitral awards and significant changes in contracting practice in the international petroleum industry. Recently, it has become clear that a new wave of unilateral state action is taking place in the international petroleum industry, most evidently in Latin America and Russia.
These developments increase the tempo of a long-term process in which the exposure of largely privately owned Western energy companies to unilateral state action has been increasing. The book asks: how have legal processes and instruments developed to mitigate that growing exposure, and why have they had so little success?
This monograph examines and assesses the variety of legal instruments from international and commercial law that have been designed to promote stability in long-term contracts in the international energy industry (including dedicated contract provisions, bilateral investment treaties and multilateral treaty instruments). It covers both energy production and networks involving large-scale fixed infrastructure.
It pays particular attention to their practical impact through an analysis of their enforcement by arbitration tribunals and bodies, such as the ICSID, the ICC and the LCIA. The book also examines the growing challenges presented by environmental and 'social' risk to the stability of long-term agreements.
The book's approach is both analytical and historical, locating legal instruments and enforcement awards in their context, discussing their origins and purpose.
An analytical assessment of the range of energy stabilisation instruments
Reviews the effectiveness of stabilisation instruments and examines the enforcement of such instruments by international arbitration tribunals
Analyses all known arbitration cases that concern expropriation in the energy sector in recent years
Extended treatment of the Energy Charter Treaty and the arbitrators under it