Crypto-Finance, Law and Regulation: Governing an Emerging Ecosystem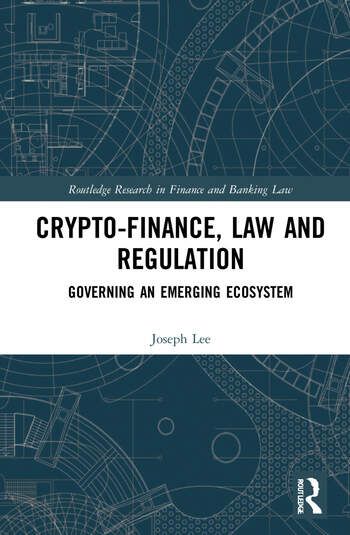 ISBN13: 9780367086619
Published: February 2022
Publisher: Routledge
Country of Publication: UK
Format: Hardback
Price: £120.00

Crypto-Finance, Law and Regulation investigates whether crypto-finance will cause a paradigm shift in regulation from a centralised model to a model based on distributed consensus.
This book explores the emergence of a decentralised and disintermediated crypto-market and investigates the way in which it can transform the financial markets. It examines three components of the financial market – technology, finance, and the law – and shows how their interrelationship dictates the structure of a crypto-market. It focuses on regulators' enforcement policies and their jurisdiction over crypto-finance operators and participants. The book also discusses the latest developments in crypto-finance, and the advantages and disadvantages of crypto-currency as an alternative payment product. It also investigates how such a decentralised crypto-finance system can provide access to finance, promote a shared economy, and allow access to justice.
By exploring the law, regulation and governance of crypto-finance from a national, regional and global viewpoint, the book provides a fascinating and comprehensive overview of this important topic and will appeal to students, scholars and practitioners interested in regulation, finance and the law.