Multi-Actor Human Rights Protection at the International Criminal Court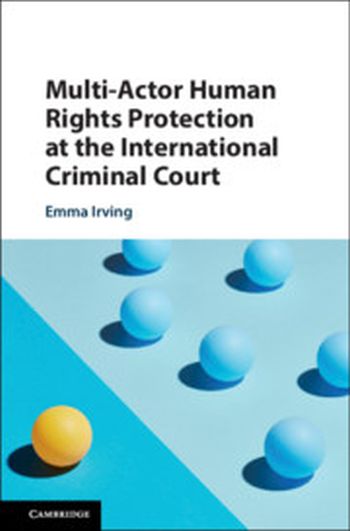 ISBN13: 9781108481069
Published: March 2020
Publisher: Cambridge University Press
Country of Publication: UK
Format: Hardback
Price: £85.00

Despatched in 6 to 8 days.
Conversations about the involvement of States in the workings of the International Criminal Court often focus on the role of State cooperation in enabling the ICC to carry out criminal trials. However, there is a dimension to this cooperation that is underexplored. Whenever the ICC relies on the assistance of States, or States otherwise become involved in its functioning, the human rights of accused and witnesses involved in proceedings may be adversely affected. The simultaneous involvement of the ICC, ICC States Parties, and the ICC host State - whilst essential and unavoidable - can insert ambiguity and uncertainty into the protection of individuals, leaving the door open for human rights violations.
This book explores this phenomenon of multi-actor human rights protection at the ICC. By setting out the relevant obligations of the different actors, the book highlights potential problems in human rights protection and proposes ways to mitigate them.
Provides a clear and structured description of the obligations of the ICC, ICC states parties, and the ICC host state in different multi-actor situations, allowing readers to quickly access the relevant information about the obligations of the different actors
Identifies the ways in which multi-actor human rights protection at the ICC can compromise the protection of these rights
Outlines possible solutions to the challenges presented by multi-actor human rights protection at the ICC and explores a range of ideas and proposals for change