Argumentation: The Art of Civil Advocacy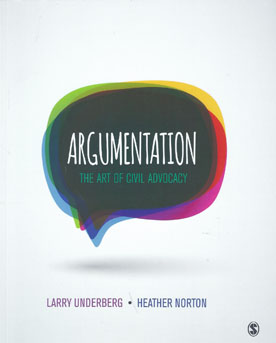 ISBN13: 9781506345673
Published: October 2017
Publisher: Sage Publications
Country of Publication: USA
Format: Paperback
Price: £63.00

Argumentation: The Art of Civil Advocacy teaches students the principles of argumentation as a practical way to engage in interpersonal and public deliberation.
Authors Larry Underberg and Heather Norton offer a unique approach for creating civil discourse by encouraging students to consider how they argue with others to enhance or diminish opportunities for future dialogue. A variety of everyday examples are provided in the text to demonstrate how well-reasoned argumentation can strengthen communities and create productive citizenship.
Students gain a better understanding for the situations, environments, and relationships that form the context for an advocate, and how those factors can influence discourse.