The Future of Commercial Law: Ways Forward for Harmonisation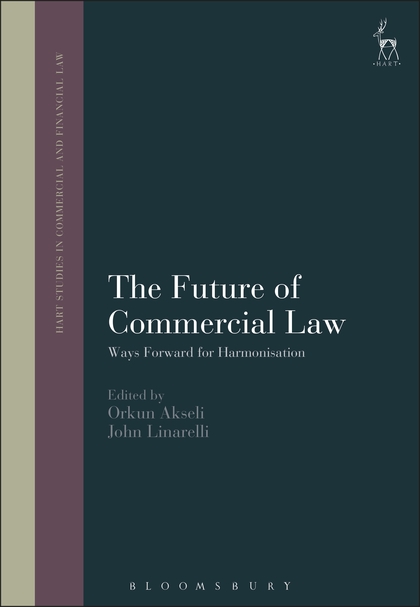 ISBN13: 9781509914692
To be Published: April 2020
Publisher: Hart Publishing
Country of Publication: UK
Format: Hardback
Price: £100.00

Harmonisation and unification of commercial law remains one of the most important projects in developing the institutional architecture for the global economy. This edited collection engages with the challenges and contributes to a greater understanding of the problems faced by states, international organisations, and private sector actors in the harmonisation and unification of commercial law.
The volume takes stock of the project to-date and looks towards restructuring of the agenda to deal with new challenges. The primary aim of the collection is to understand the future of commercial law harmonisation and unification in a way that gives effect to the interests of stakeholders and thereby incentivises both innovation and higher standards for commercial law reform. In so doing, the collection informs the debate on harmonisation of commercial law and will be of interest also outside of academia to those involved in the harmonisation and unification of commercial law around the world.
The volume collects papers presented at the UK Society of Legal Scholars Annual Seminar 2017.