The Impact of European Institutions on the Rule of Law and Democracy: Slovenia and Beyond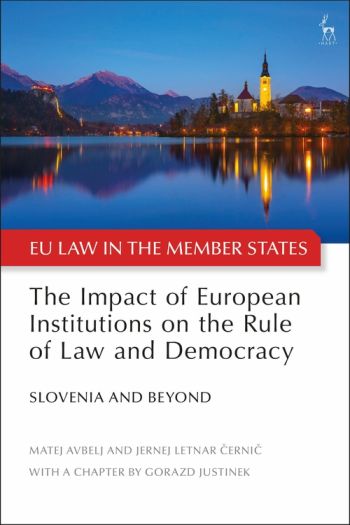 ISBN13: 9781509915057
Published: April 2020
Publisher: Hart Publishing
Country of Publication: UK
Format: Hardback
Price: £70.00

Despatched in 6 to 8 days.
Since 2010 the European Union has been plagued by the crises of the rule of law and democracy, which has been spreading from Central and Eastern Europe and has caught many by surprise. Unjustly so. This book argues that the professed success of the 2004 big bang enlargement was in many respects mirroring only the Potemkin village erected in the new member states on their way back to Europe. The spearheading country of the Potemkin village has been Slovenia. Since its independence and throughout the accession process, Slovenia was portrayed as the best disciple and as a poster-child of the New Europe.
This book claims that the widely shared narrative of the Slovenian EU dream has, unfortunately, been just a myth. In many ways, Slovenia fares even worse than its contemporary constitutionally-backsliding CEE counterparts. The understanding of the depth and breadth of the rule of law and democracy crises in Slovenia, the authors of this book hope, will also contribute to a critical intellectual awakening and better comprehension of the real causes of the present crises across the other CEE member states, which threaten the viability of the EU and the Council of Europe projects as such. It is only on the basis of such better understanding that the causes of the crises could be more accurately identified and, consequently, also more appropriately addressed on the national, transnational and supranational level.