A User's Guide to Patents 5th ed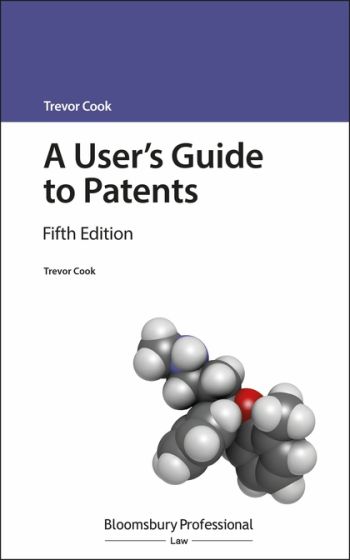 ISBN13: 9781526508683
Published: July 2019
Publisher: Bloomsbury Professional
Country of Publication: UK
Format: Paperback
Price: £120.00

A User's Guide to Patents provides guidance on the areas of European and UK patent law and procedure that are most important in day-to-day practice. It sets out how patents can be obtained, exploited and enforced as well as addressing wider public policy aspects of patents and their economic significance, as well as past and likely future trends that affect legal practitioners.
There have been numerous developments, particularly in the case law, since the 4th edition including:
The degree to which new types of plant, produced by using certain modern biotechnological techniques, can be patented in the light of the exclusion for "products obtained by essentially biological processes". This has been the subject of a controversy between the EPO and the EU.
Extension of Arrow type jurisdiction in the Humira litigation
A large body of recent EPO case law on plausibility
Insufficiency as a ground of objection has started to fall out of favour, as in Regeneron v Kymab (CA 2018).
Key pieces of legislation and other cases covered:


The Unjustified Threats Act 2017
Actavis v Lilly (UKSC 2017)
Teva v ICOS (CA 2017)
Unwired Planet v Huawei (Patents Court 2017, CA before the end of 2018) and Conversant (Patents Court 2017)