Research Handbook on Art and Law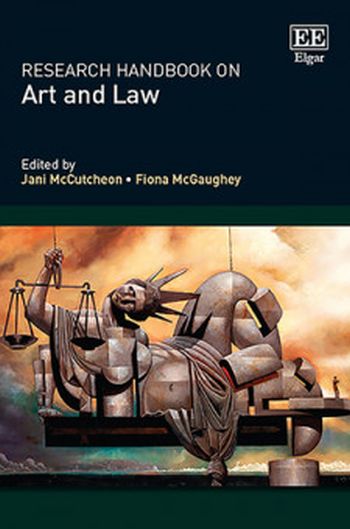 ISBN13: 9781788971461
Published: January 2020
Publisher: Edward Elgar Publishing Limited
Country of Publication: UK
Format: Hardback
Price: £180.00

Despatched in 4 to 6 days.
Featuring international contributions from leading and emerging scholars, this innovative Research Handbook presents a panoramic view of how law sees visual art, and how visual art sees law. It resists the conventional approach to art and law as inherently dissonant - one a discipline preoccupied with rationality, certainty and objectivity; the other a creative enterprise ensconced in the imaginary and inviting multiple, unique and subjective interpretations. Blending these two distinct disciplines, this unique Research Handbook bridges the gap between art and law.
This highly original Research Handbook provides stimulating and provocative discussions that bring together multiple perspectives on how art and law relate to each other in all of their various manifestations, across diverse legal regimes, fields, contexts, and times. With the objective of starting an interdisciplinary dialogue on visual art and the law, this Research Handbook reflects the varied voices of lawyers, artists, criminologists and curators, and engages with broad notions of the two fields, exploring established themes alongside new areas and unfamiliar questions. Wide-ranging and accessible, the Research Handbook on Art and Law will be of interest to law students and scholars engaged with the fields of law and the visual arts, as well as copyright lawyers, art historians and socio-legal scholars.