Solicitors and Legal Services: An Industry Accounting and Auditing Guide 4th ed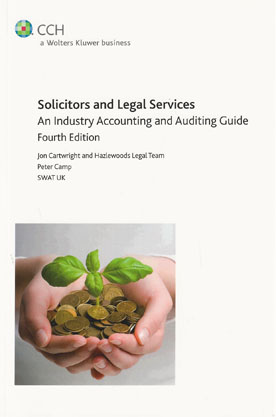 ISBN13: 9781847985613
Published: December 2012
Publisher: Croner-i
Country of Publication: UK
Format: Paperback
Price: £75.00

Fully updated to reflect the many changes that have taken place in the last five years, Solicitors and Legal Services: An Industry Accounting and Auditing Guide 4th ed provides a comprehensive and essential reference tool.
Since the publication of the last edition, there have been significant developments in the way legal services are provided to the public as a result of the Legal Services Act 2007. Licensed ABSs (Alternative Business Structures), partly or wholly owned by non-lawyers are now permitted to provide legal services alongside authorised traditional law firms. New regulations have been introduced by the Solicitors Regulation Authority (responsible for licensing the majority of ABSs and traditional law firms) and these are contained in the SRA Handbook 2011.
The latest edition of the Solicitors and Legal Services IAAG provides guidance on all these changes for those advising members of the legal profession. All accounting and audit requirements for both traditional law firms and the new ABSs can be found in this updated edition, including work programmes, guidance on Accountants' Reports and their interaction with the new Compliance Officer for Legal Practices (COLP) and Compliance Officer for Finance and Administration (COFA) roles, and examination of the various choices of hybrid structures now starting to be used by many practices for both for operational flexibility and tax efficiency.