A Practical Guide to GDPR for Property Professionals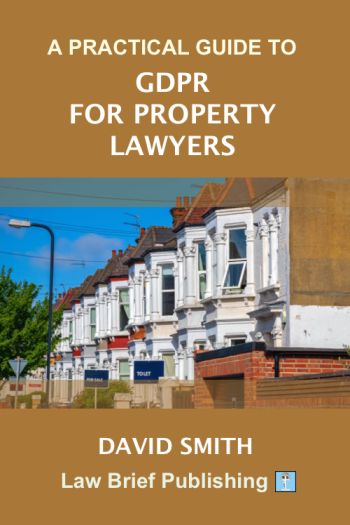 ISBN13: 9781912687718
Published: July 2020
Publisher: Law Brief Publishing
Country of Publication: UK
Format: Paperback
Price: £29.99

The General Data Protection Regulations (GDPR) have seen a big shake up in the management and handling of personal data across Europe. They have also been a beacon for other jurisdictions which are rolling out their own similar personal data protection rules.
For businesses however, GDPR has been complex and often confusing. There have been conflicting views and guidance has often been delayed and confusing. For the property sector, GDPR has been particularly difficult, due to the movement of data between property owners, agents, legal professionals and tenants or purchasers for a range of different purposes.
This book aims to cut through the confusion by clearly explaining what the GDPR is, how it works, and how it applies to property transactions of all types coupled with a range of clear, accessible examples to illustrate the GDPR operating in practice.