Investment Treaty Arbitration and International Law Volume 3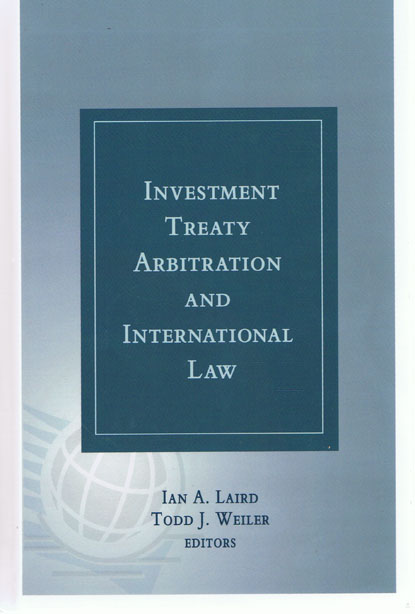 ISBN13: 9781933833620
Published: June 2010
Publisher: Juris Publishing
Country of Publication: USA
Format: Hardback
Price: £115.00

Despatched in 6 to 8 days.
With this third volume of our series on formative issues in investment law and arbitration, our latest group of talented, young authors continues to meet the high standards set by their predecessors.
In the Spring of 2009, our authors met with an experienced cast of discussants to delve deeply into four pressing topics which remain every bit as relevant today, as the 2010 conference date approaches.
Either of the first two topics, canvassed herein, could form the basis of a formidable manuscript. The first goes to the very nature of the international commercial arbitration model, as a means of dispute settlement for public international law issues involving State responsibility and the protection of foreign investment. The concept of consent is fundamental to international arbitration, but it can be elusive in practice.
It is one thing to consent to the settlement of some future class of disputes in the abstract, upon signing the contract or implementing the treaty, but quite another when the day of disagreement arrives. The customary international law rules of treaty interpretation have evolved over many years so as to provide two or more States with a coherent and reliable means of construing the terms they chose when negotiating an agreement, despite the inherent contradiction that exists in giving binding, legal force to words of diplomacy, which are inherently vague by nature.