Investment Treaty Arbitration and International Law Volume 12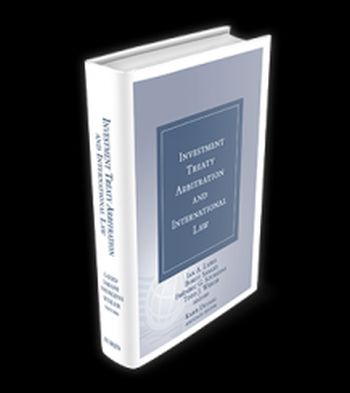 ISBN13: 9781944825386
Published: December 2020
Publisher: Juris Publishing
Country of Publication: USA
Format: Hardback
Price: Price on Application

This volume of Investment Treaty Arbitration and International Law contains the papers and proceedings of the 12th annual Juris Conference. It examines several critical debates on jurisdiction, merits, procedure, and damages. The topics addressed in this book include:
Compliance with Local Law Clauses and Original Intent – A Natural or Problematic Evolution?
Be Careful What You Ask For: Can Recent Changes to BIT Models Satisfy ISDS Sceptics and Opponents?
Parallel Proceedings: A Right or Wrong?
To Hot Tub or Not to Hot Tub?