Debt Recovery in the Courts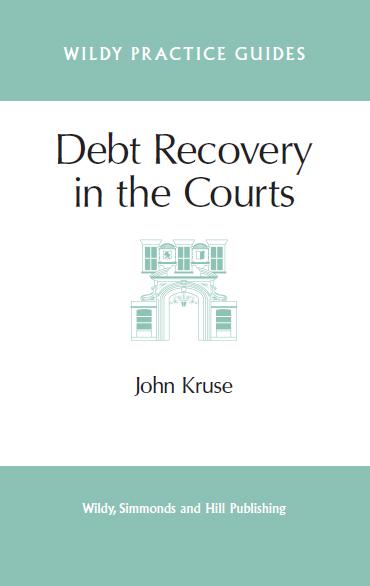 ISBN13: 9780854900732
Published: June 2010
Publisher: Wildy, Simmonds and Hill Publishing
Country of Publication: UK
Format: Paperback
Price: £29.00

Debt Recovery in the Courts contains a wealth of legal and practical information within a compact, user-friendly format.
It provides a concise introduction to the use of the courts for the recovery of debts, such as trade debts owed to companies, firms and sole traders; personal debts owed between individuals; rent arrears due from former tenants and rent unpaid under a money judgment made in conjunc tion with a possession order; and Employment Tribunal awards.
Awards of damages granted by the courts in other proceedings may also be enforced by following the procedures laid down in this book.
Debt Recovery in the Courts guides practitioners through the entire process of litigation, from the issue of claims through to the enforcement of judgment debts, outlining the procedure to be followed and giving practical tips at each stage. It evaluates the pros and cons of different remedies and is realistic about potential outcomes.
The text is supported throughout by the provision of checklists, flowcharts and precedents.