Charities and Not-for-Profit Entities: Law and Practice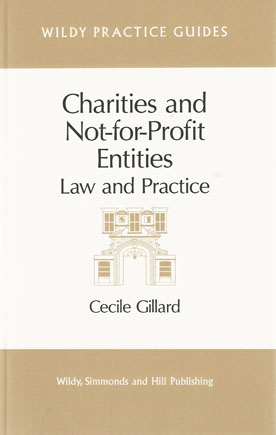 ISBN13: 9780854900749
Published: August 2012
Publisher: Wildy, Simmonds and Hill Publishing
Country of Publication: UK
Format: Paperback
Price: £29.00

In the charity, social enterprise and the wider "not-for-profit" sectors, there is a renewed emphasis on the public interest, significant public reporting demands and a far stronger demand for good governance and the proper management of critical related issues, like conflicts of interest.
At the same time relevant regulation has become ever more complex, including separate charity regimes for the constituent parts of the UK, and the law affecting both charities and other "not-for-profit" entities has been substantially altered.
The Charity Commission has recently commented that in some circumstances it will now be difficult for charity trustees to demonstrate they have correctly discharged these revised responsibilities if they have not taken appropriate professional advice.
Charities and Not-for-Profit Entities provides practical guidance to the major legal features of charities and other "not-for-profit" organisations and to the legal and regulatory regimes that affect them. It offers an overview of key subjects, such as legal forms, membership, constitutions and public accountability.
The book also addresses specific areas where organisations are most likely to encounter problems if they are unaware of legal requirements and restrictions, such as trading and fundraising.