A Practitioner's Guide to Probate and the Administration of Estates 4th ed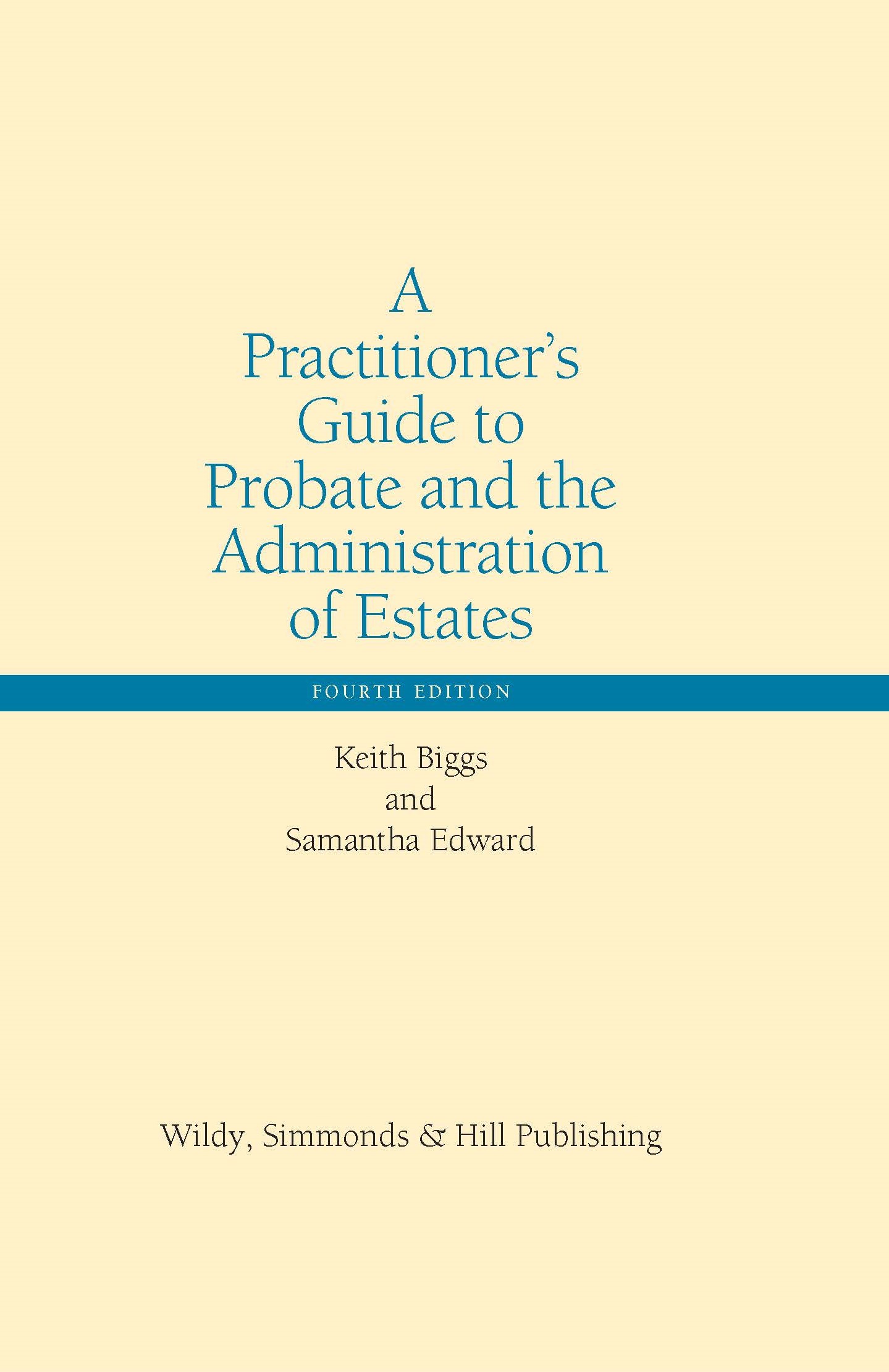 ISBN13: 9780854902361
Published: June 2018
Publisher: Wildy, Simmonds and Hill Publishing
Country of Publication: UK
Format: Hardback & CD-ROM
Price: £69.00

"...well-written and authoritative... The authors have clearly accumulated vast personal experience... It is difficult to imagine a probate issue that could not be referred to in this comprehensive guide."
From the review in STEP Journal
The fourth edition of A Practitioner's Guide to Probate and the Administration of Estates is a practical and comprehensive guide to all forms of non-contentious probate applications, completion of Inheritance Tax Accounts and the administration of estates.
The book is packed with hints and tips and an accompanying CD-ROM contains a comprehensive set of precedent forms, enabling practitioners to adapt precedents for their own use. The authors provide careful explanations of every step in the procedure for winding up the estate of a deceased person, from taking initial instructions to the final distribution of the estate and closing the file.
The book opens with advice on meeting the client and taking proper instructions; moving on to tracking down the assets and liabilities which comprise the estate; completing inheritance tax forms and obtaining any available reliefs and allowances; questions concerning wills and intestacies; applying to the probate registries; discretionary orders; obtaining grants of representation; collecting in the paying debts and liabilities; identifying the beneficiaries and paying the legacies; finalising the tax situation; and distributing the residue of the estate.
This fourth edition has been completely revised with practice and procedure brought up-to-date, including changes to the rules, IHT and CGT and case law as it affects private client practice.