Human Rights Commitments of Islamic States: Sharia, Treaties and Consensus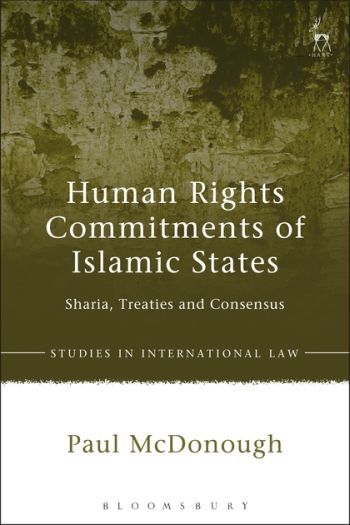 ISBN13: 9781509919703
To be Published: October 2020
Publisher: Hart Publishing
Country of Publication: UK
Format: Hardback
Price: £60.00

This book examines the legal nature of "an" Islamic state and the human rights it commits to uphold. It offers the first study into Islamic constitutions to map the relationship between Sharia and the state in terms of institutions. This also supports an assessment of the place of Sharia in the national legal order.
The book unites three strands of analysis: the compatibility of Sharia with the rights enunciated in UN treaties; the patterns of adherence of Islamic states to human rights treaties; and the compatibility of international Islamic human rights declarations with UN standards.
By exploring all formal human rights commitments of all Islamic states within a single analytical framework, it will appeal to international human rights and constitutional scholars with an interest in Islamic law and states.