Investment Treaty Arbitration and International Law Volume 2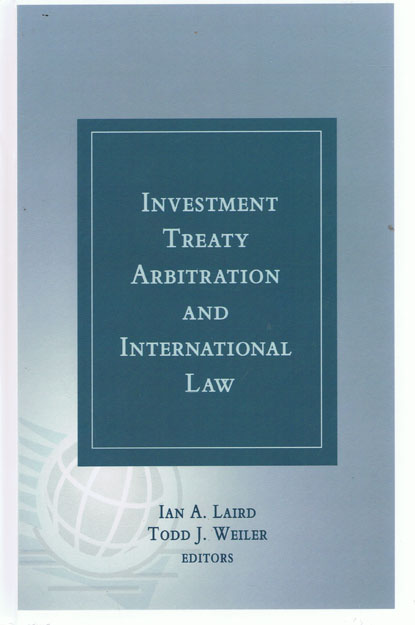 ISBN13: 9781933833262
Published: July 2009
Publisher: Juris Publishing
Country of Publication: USA
Format: Hardback
Price: £115.00

Despatched in 8 to 10 days.
Investment treaty arbitration has rapidly grown over the past ten years and the resulting tribunal decisions have made an important contribution to international law and dispute resolution. This publication contains the papers and proceedings of Juris Conferences' Second Annual Conference on Investment Treaty Arbitration and reflects a trend that also exists in investment treaty arbitration: a coming together of the new and the familiar.
The conference format included a group of eight "up and coming" members of the investment treaty arbitration bar, who drafted the papers that appear in the chapters of this book. The topics of their papers were discussed and debated amongst a group of investment arbitration veterans, many of whom are currently drafting the awards and treatises that have and will form the corpus of international investment law. Their contributions to this project can be found in the four-session transcripts also contained within this volume.
The four topics addressed in this volume are cutting edge issues in the field and will be directly relevant to the work of practitioners and academics for years to come. They include:-
Arbitrators and Issue Conflict - Treading a Tightrope of Legitimacy?
Do Municipal Investment Laws Always Constitute a Unilateral Offer to Arbitrate?
Annulment and Judicial Review - How "Final" Is an Award?
Fair and Equitable Treatment - Evolution or Revolution?
Included in the volume are the luncheon remarks of Judge Stephen M. Schwebel on the topic: "The Provenance and Performance of Investment Treaty Arbitration"