Russian Inheritance Law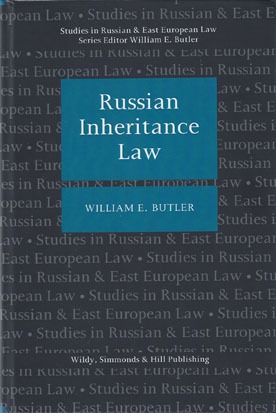 ISBN13: 9780854901487
Published: November 2014
Publisher: Wildy, Simmonds and Hill Publishing
Country of Publication: UK
Format: Hardback
Price: £65.00

Russian Inheritance Lawis a comprehensive introduction to the historical foundations and contemporary legislation and judicial practice regulating inheritance relations in the Russian Federation.
Following an account of the development of inheritance in Kievan Rus, Muscovy, and Imperial Russia, the volume traces the twilight of traditional inheritance during the Soviet era, from the outright abolition of heritance to the gradual reintroduction of limited inheritance by operation of law.
Attention is given to general provisions on the right to inherit, sources of inheritance law, inheritance by will and by intestacy, acquiring an inheritance, protection of estate property, division of the estate and expenses, defence of inheritance rights, and private international law aspects of inheritance. Relevant provisions of the Civil Code of the Russian Federation are appended.