Jeremy Bentham and the Law: A Symposium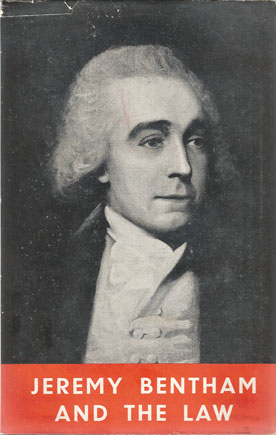 Published: June 1948
Publisher: Stevens & Sons Ltd
Country of Publication: UK
Format: Hardback
Price: Out of print

Out of Print
In this, the bicentenary year of Bentham's birth, The Faculty of Laws of University College, London, make some acknowledgment of the debt which they owe to one whose influence is still potent.
In the words of John Stuart Mill, Bentham 'found the philosophy of law a chaos, he left it a science; he found the practice of the law an Augean stable, he turned the river into it which is mining and sweeping away mound after mound of its rubbish'.
Sir Henry Sumner Maine's praise of Bentham needs no augmenting. 'I do not know a single law reform effected since Bentham's day which cannot be traced to his influence'.