Europe's New Energy Policy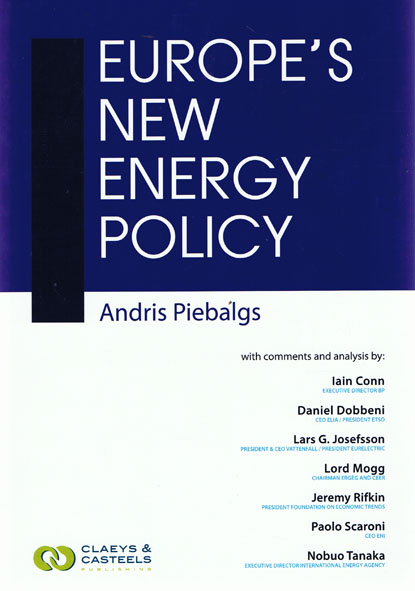 Published: February 2010
Publisher: Claeys & Casteels
Country of Publication: The Netherlands
Format: Paperback
Price: Out of print

Europe's energy policy has been completely transformed over the last few years, tackling the dual challenges of climate change and energy security. This has lead to major new laws on issues such as energy liberalisation, renewable energy and energy efficiency.
In this volume Europe's Energy Commissioner Andris Piebalgs outlines the detailed reasons for these changes and the way in which the European Union has risen to these challenges. Most importantly, he gives his views on where Europe's energy policy will go next, the challenges of 2050 and the development of a "third industrial revolution".
This unique insight is complemented by the observations and comments of some of the leading figures concerning European and global energy issues, explaining how industry, energy regulators and global thinkers see Europe's energy policy and the challenges that it now faces.
With comments and analysis by:
Iainn Conn, Executive Director BP
Lars G. Josefsson, President and CEO Vattenfall, President Eurelectric
Lord Mogg, Chairman ERGEG and CEER
Jeremy Rifkin, President Foundation on Economic Trends
Paolo Scaroni, CEO ENI
Nobuo Tanaka, Executive Director International Energy Agency