U.N. Covenant on Civil and Political Rights: CCPR Commentary 3rd ed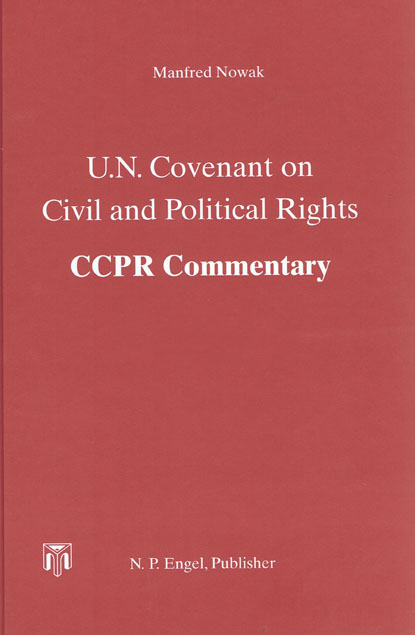 To be Published: June 2018
Publisher: N.P. Engel Verlag
Country of Publication: Germany
Format: Hardback
Price: £185.00

Since the publication of the first edition of the CCPR Commentary in 1993 a considerable increase of States parties to the Covenant on Civil and Political Rights and to its first Optional Protocol (OP) took place, as at 1 Jan. 1993: CCPR 114 ratifications; OP 66 ratifications 1 Jan. 2004: CCPR 151 ratifications; OP 104 ratifications.
With more than 100 States parties, the individual communications system under the first OP to the CCPR provides human beings in more than half of all States in all regions of the world with a right to complain against human rights violations in their own countries to an international expert body which hands down quasi-judicial decisions on the admissibility and merits of such claims.
The author's interpretation takes into account the characteristically high degree of abstraction and vagueness of parts of the human rights texts. Therefore, the Vienna Convention on the Law of Treaties and the travaux préparatoires are considered whenever appropriate. "In dubio pro libertate" is the prevailing principle when human rights guarantees are at stake, which goes hand in hand with a narrow interpretation of lawful restrictions.