Our Conservative and Unionist Statesman, Volume 1. First Edition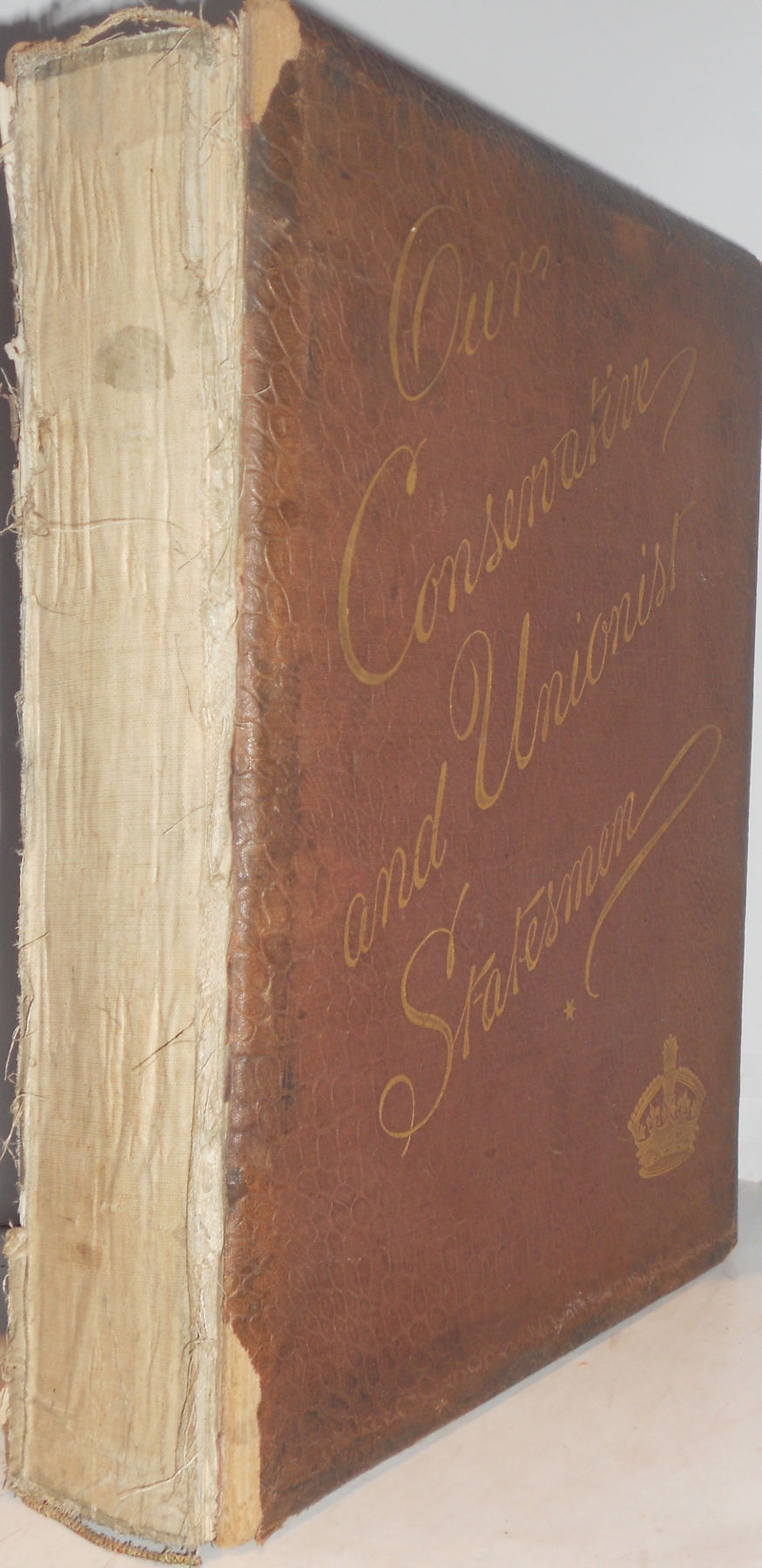 ISBN13: 000556
Publisher:
Country of Publication: London, UK
Format: Folio
Price: Out of print

Volume one only, containing potted biographies and photographic plates of sixteen leading Conservative statesmen from the late Victorian period. There appears to be a signature below each photograph, but whether they are genuine or reproductions is not known. Lord Ashbourne, Arthur James Balfour, Gerard William Balfour, Henry Chaplin, Duke of Devonshire, Viscount Goschen, Earl of Halsbury, Lord George Hamilton, Marquis of Lansdowne, Marquis of Londonderry, Walter Hume Long, Alfred Lyttleton, Earl of Onslow, Lord Ritchie of Dundee, Viscount St. Aldwyn, and Lord Stanley. Binding loose, shakey and corners bumped and bared.. Decorative front board. Page edges gilded.
Book Condition: Fairly Good
Binding: Full Calf,Spine Missing,shakey
Publisher: Newman, Graham & Co.