The Art of the Advocate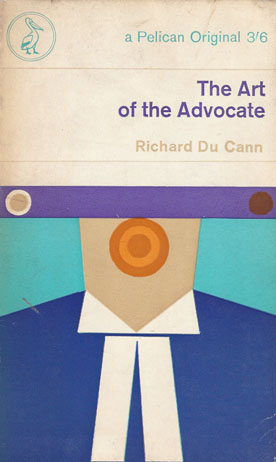 ISBN13: 004573
ISBN: 004573
Published: September 1964
Publisher: Pelican Books
Country of Publication: UK
Format: Paperback
Price: £8.00
(Second Hand)

Out of Print
Advocacy has always been an intriguing subject. Every day in every court and tribunal the advocate (sometimes barrister, sometimes solicitor, sometimes indeed layman) represents ua all - Crown and defendent, landlord and tenant, rich and poor, honest and false alike.
Yet, despite the importance of his role and despite a wealth of anecdote about him, The Art of the Advocate is the firts widely available account of what the advocate actually does and how he does it.
What are their duties to court and client, and how do they affect the advocate's conduct? What sort of intelligence and what skills of presentation do they need? What problems does the structure of examination, cross-examination and re-examination pose for a client's case?
Richard Du Cann draws throughout this book on three main cases so that the reader becomes familiar with the detailed problems of the advocate at each stage of his work. A meticulous analysis of the presentation of the 'bottle on the shelf' evidence in the Peasenhall case rounds off this fascinating study of function and technique in advocacy.