Lives of The Lord Chancellors and Keepers of the Great Seal of England 4th ed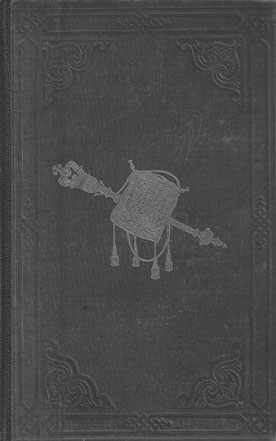 ISBN13: 004622
ISBN: 004622
Published: May 1857
Publisher: John Murray
Country of Publication: UK
Format: Hardback, 10 Volumes
Price: Out of print

Out of Print
Lives Of The Lord Chancellors And Keepers of the Great Seal Of England From the Earliest Times Till the Reign of King George IV. By John Lord Campbell, LL.D., F.R.S.E. Fourth Edition In Ten Volumes

London John Murray, Albemarle Street. 1857
...from the Preface A New Edition of The Lives of the Chancellors" being called for, I have employed this Long Vacation in carefully revising the whole work, and I now offer it to the public in as perfect a state as I can hope that it may ever attain. The minute criticisms which it has undergone in print, the private communications which I have received from friendly readers, and my own subsequent researches, have enabled me to correct various mistakes in the text, and to enrich the notes with valuable illustrations and references.
As I despair of further improvements, the work is now stereotyped. I should have been glad if there had been no channge in the appearance of the page or the number of the volumes; but, with a view to make it accessible to all who may have a taste for such reading, I have followed the example of my distinguished friend Mr. Hallam, and adopted a form of publication which admits of a considerable reduction in price, and, avoiding double columns, may be agreeable to the eye of the reader.
In taking a final leave of the public as author of this work, I beg leave respectfully to proffer my warm and sincere thanks for the kind manner in which it has been received by the English nation, and by our brethren in the United States of America, where it has been often reprinted, and has been praised beyond its merits.
Hartrigge, Roxburghshire, October 25, 1856