Equity also The Forms of Action at Common Law 1st ed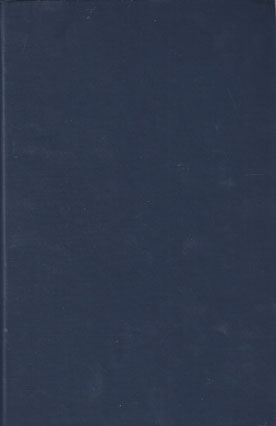 ISBN13: 004673
ISBN: 004673
Published: October 1909
Publisher: Cambridge University Press
Country of Publication: UK
Format: Hardback
Price: Out of print

Out of Print
The copy for sale is the 1st edition of 1909, reprinted in 1920.
Preface As the Downing Professor of the Laws of England Maitland lectured on Equity at Cambridge over a period of some eighteen years, and for the last time in the spring and summer of 1906. He said himself, 'The practising lawyer distrusts the professor of law, and rightly.'
We venture to hope that these lectures may lessen that distrust. Those who heard them delivered - amongst whom we are - with all Maitland's gaiety, and with all his charm of manner and his power of making dry bones live, will not easily forget either the lectures or the lecturer. Equity, in our minds a formless mystery, became intelligible and interesting ; and as for the lecturer, well, there were few things that his hearers would not have done, or attempted, to please F. W. Maitland.
These lectures were written for his students, but when urged to publish them, a few years ago, he said to one of us that although he had no time to do so yet they were in such a form that they could readily be published later on. We think that our successors, at Cambridge will be glad to have this book, and that the Common Lawyers, a great and growing body wherever English is spoken, may find here some clear and trustworthy, if brief, account of the famous system of Equity.
Though Maitland had written out these lectures very fully, yet of late years he used the MS. chiefly as a scheme for his oral lecture, making a great many marginal notes, and comments on later cases. We have to thank Mr Roland Burrows, of the Inner Temple, who heard these lectures delivered in 1906, for the use of his notebooks, which have enabled us in many instances to see how Maitland himself had treated and had expanded these later notes.
No doubt in our incorporation of them into his text there must be errors, errors that Maitland would have avoided, and without doubt he would have entirely re-written many passages, but the blame for any mistakes must be ours, and we shall be grateful to those who will point them out in order that they may be corrected in the future.
To the twenty-one lectures on Equity we have added seven lectures upon the Forms of Action at Common Law, in order to present at the same time Maitland's account of the development of the two systems which grew up side by side. Here was the structure upon which rested the whole common law of England, and, as Maitland says, 'the forms of action we have buried but they still rule us from their graves.' The evasion of the burden of archaic procedure and of such barbaric tests of truth as battle, ordeal and wager of law, by the development of new forms and new law out of criminal or quasi criminal procedure and the inquest of neighbour-witnesses has never been described with this truth and clearness.
He makes plain a great chapter of legal history which the learners and even the lawyers of to-day have almost abandoned in despair. The text of the chief writs is given after the lectures and a paged analysis of the seven lectures has been printed at the end of the book.
In the editing of these latter lectures Mr E. T. Sandars, of the Inner Temple, also one of Maitland's pupils, has given us much invaluable help, and he has also prepared the Index and the Table of Cases. For him, as for us, the work has been a labour of love... A.H.C. W.J.W. London, August 1st, 1909.