The Trial of Charles I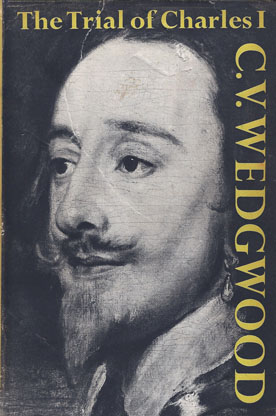 ISBN13: 004719
ISBN: 004719
Published: October 1964
Publisher: Collins
Country of Publication: UK
Format: Hardback
Price: Out of print

Out of Print
The King's execution was felt by contemporaries to be the most horrifying event of the civil wars. In this brief and moving story, here incomparably told by a master of historical narrative, we realise in the most poignant terms the follies and the greatness, the ruthlessness and the humanity, the obstinacy and the nobility of the men who fought in their own persons one of the great battles for freedom and the rule of law.
Once the Army leaders had decided that the King had to die, they acted swiftly. The whole sequence of events here related took place over a bare ten weeks. Within that time Cromwell and his colleagues assumed effective control of the country, resisted and defeated the opposition of both Presbyterians and Levellers, silenced their opponents in the House of Commons, overruled the House of Lords, found men, in defiance of all legal opinion and precedent, to sit in judgement and pronounce sentence on the King and an executioner to strike off his head. Finally they proclaimed England a republic. Nowhere else in our history have such revolutionary changes been carried through at so hot a pace.
If Miss Wedgwood's learning and gifts as a historian enable her to present the political, constitutional and religious issues at stake with perfect lucidity and ease, as a historical biographer she is without a rival. No one who reads this book will easily forget her portrait of the King as the shadows closed round him. And her use of original sources, especially of contemporary newspapers, enables her to present these dramatic scenes in sharp and vivid detail of sight and sound and weather.
It is a story that is remarkably and refreshingly free from the mean, the vindictive, the brutal and the underhanded. As one of the King's judges was to protest when he in his turn was on trial for his life, " the thing was not done in a corner." Certainly it was no piece of wanton bloodthirstiness or cruel trampling on a beaten enemy.
Few, if any, of the Army leaders who brought about his death desired it as an end in itsel£ It was simply that they had no alternative. They had won the war; they expected the King to recognise in this fact a direct revelation of God's purposes. But, as Miss Wedgwood writes, "The King had read the Divine Will in a different sense and was not less convinced that he had a just cause and a Gracious God."