Singapore Law Review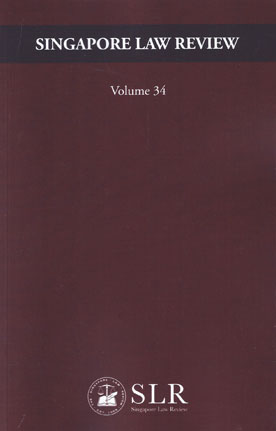 ISSN: 0080-9705
Latest Release: April 13, 2018
Publisher: National University of Singapore
Country of Publication: Singapore
Format: Journal
Price: £36.00

Subscription Type: Pay-as-you-go
Usually despatched in 1 to 3 weeks.
The Singapore Law Review is a legal journal managed exclusively by the students of the Law Faculty, the National University of Singapore. The Review was first published in 1969 but ceased publication in 1972. In 1983, the Review was revived and published annually.
The aims of the Review are three-fold:-
To enable students to be more aware of current legal issues;
To promote legal thinking, legal writing and discussions amongst the students of the Law Faculty; and
To provide a form of discussion for the students, academics and members of the legal fraternity.
The Review publishes a newsletter, Juris Illuminae, and a journal, the Singapore Law Review. In addition to its publications, the Review also organises the Singapore Law Review Lecture and a Writing Competition.