European Tort Law Yearbook: Print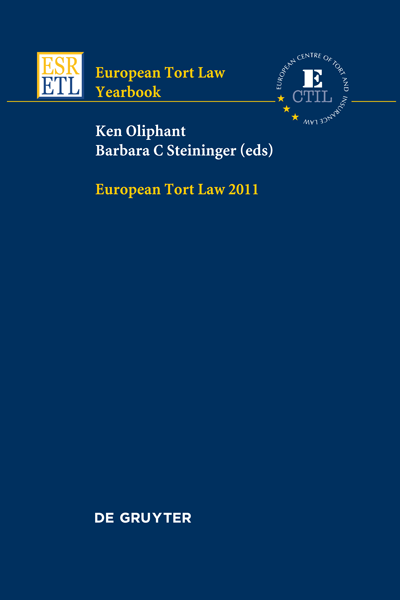 ISSN: 2190-7773
Latest Release: November 11, 2016
Publisher: Walter de Gruyter & Co
Country of Publication: Germany
Format: Yearbook, 1 issue p.a.
Price: Price on Application

Subscription Type: Annual Subscription
Domestic Renewal Price: £194.00
The European Tort Law Yearbook provides a comprehensive overview of the latest developments in tort law in Europe. It contains reports on most EU Member States alongside contributions from Norway and Switzerland. An overview of developments in the field of EU law is also provided. In conclusion, a comparative analysis reviews the essential aspects of all the reports, which are written by scholars from their respective jurisdictions.