The Great Judges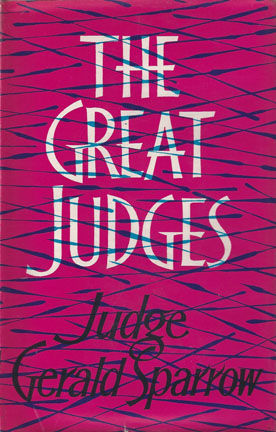 ISBN13: 9780091181901
ISBN: 0091181909
Published: June 1974
Publisher: John Long
Country of Publication: UK
Format: Hardback
Price: Out of print

Out of Print
Judges are often regarded as a race apart. They are exclusively appointed by the Bar and can be dismissed only on an address to both houses of Parliament. They are treated with ceremony and robed in such a way the litigant or the prisoner may be excused for thinking that they are half human and half divine.
Judge Sparrow is not overawed by these considerations or by the fact that he spent thirty years either as a barrister or as a judge in the Far East. In this book he examines with refreshing candour great and sometimes notorious judges from Stuart times to the present day.
Among them are Judge Jeffreys, Lord Birkenhead, Sir Henry Hawkins, Lord Darling, Lord Reading, and two Far Eastern judges who were as colourful as their surroundings.
All of the author's portraits sparkle, and in addition to judging the judges, as they largely should be, by their judgments, Gerald Sparrow concludes with a look 'behind the Bench' and a summing-up which are characteristically provocative.