Mental Capacity Act Code of Practice (2007 Edition): Code of Practice to the Mental Capacity Act 2005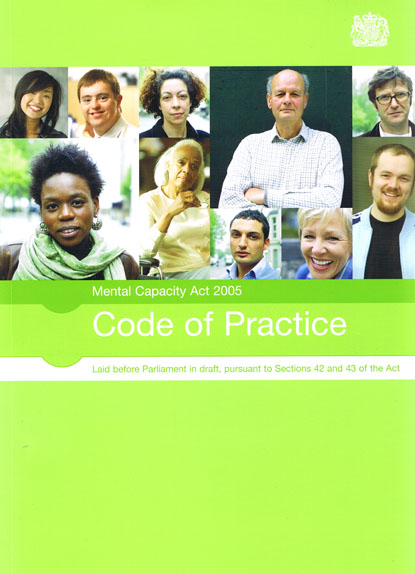 ISBN13: 9780117037342
Published: February 2007
Publisher: The Stationery Office
Country of Publication: UK
Format: Paperback
Price: Out of print

Out Of Print
The Mental Capacity Act 2005 legislated provisions to empower and protect vulnerable people who are not able to make their own decisions. Laid before Parliament in February 2007, this Code provides guidance on how the provisions of the Act will work on a daily basis for those caring for, or working with, people lacking mental capacity. The code is important for professionals - such as doctors and social workers but family, friends and unpaid carers will also find it useful.
Subject to the views of Parliament, the Code will be formally issued and published under a different ISBN in April 2007. TSO has a limited number of copies of the draft Code for sale, and is also taking advance orders for the formally-issued version (ISBN 011703746X - available below). After the Code is formally issued, certain groups of people will then be legally required to have regard to the Code when acting or making decisions on behalf of people lacking capacity. Those who are not legally required to have regard to the Code are still encouraged to use it as a good practice guide. The Code incorporates good practice and case studies, along with the flexibility to apply the principles to the particular circumstances of the situation.
The Code has been laid in draft form before both Houses of Parliament. It will be formally issued and published with a different ISBN, once it has lain for a 40-day period during which neither House has resolved not to approve it. The projected publication date for the formally issued code is on or around 20th April 2007. Braille, audio and large print versions of the final version will be available in both English and Welsh.