Basic Concepts of Criminal Law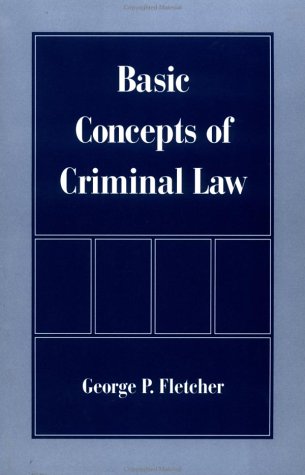 ISBN13: 9780195121711
ISBN: 0195121716
Published: October 1998
Publisher: Oxford University Press
Country of Publication: USA
Format: Paperback
Price: £33.49

Criminal law, according to George Fletcher, has become localized law in the sense that each country and, within the US, each state has adopted its own set of criminal codes, conceptions of punishable behaviour, etc.
In this book, Fletcher maintains that there is much greater unity among diverse systems of criminal justice than commonly realized, and that any adequate system of criminal law necessarily must address a set of universal, basic issues.
He introduces, and sets out, the twelve concepts that shape and guide every system of criminal justice, knowledge of which is essential to understanding the structure of the law and its local and national variations.