Unjust Enrichment in Australia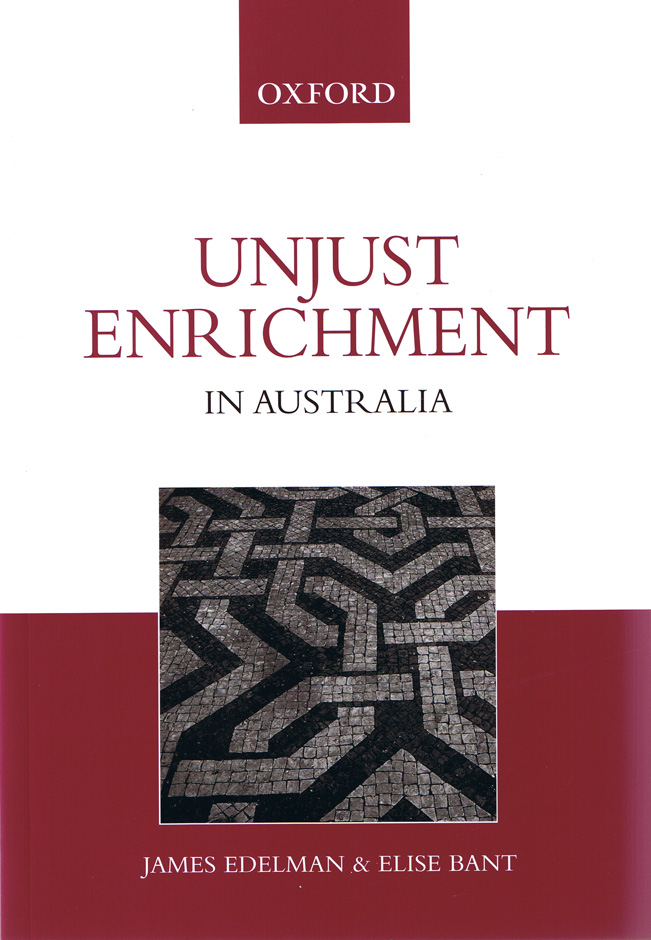 ISBN13: 9780195517194
ISBN: 0195517199
Published: June 2006
Publisher: Oxford University Press
Country of Publication: Australia
Format: Paperback
Price: Out of print

Unjust Enrichment in Australia is a comprehensive summary and analysis of the case and statute law on unjust enrichment in Australia. It is accessible for students and practitioners, even those who are unfamiliar with this major category of private law that sits alongside contract and torts. In addition to its thorough examination of the case and statute law, it provides clear explanations of the difficult theoretical issues in this rapidly developing area of law.
The book begins with a clear and simply introduction to the law of unjust enrichment, written especially for the newcomer. The main content is then divided into two parts. The first explains the nature of the remedy of restitution and its operation. The second part considers and explains when an action for unjust enrichment will arise, entitling the plaintiff to restitution.
Each element of a claim for unjust enrichment is considered in part II, namely the meaning of, and how to satisfy, requirements of "enrichment", "at the expense of the plaintiff" as well as when the enrichment will be "unjust" (with chapters for this latter issue on mistake, duress, undue influence, failure of consideration and unjust factors involving no intention to benefit and unjust factors based upon reasons of policy. Finally, defences to a claim for unjust enrichment are considered.
Provides comprehensive coverage of all the aspects of the law of unjust enrichment
Easily accessible for students and practitioners who are not familiar with the area
Draws on an impressive array of primary and secondary material