Criminal Justice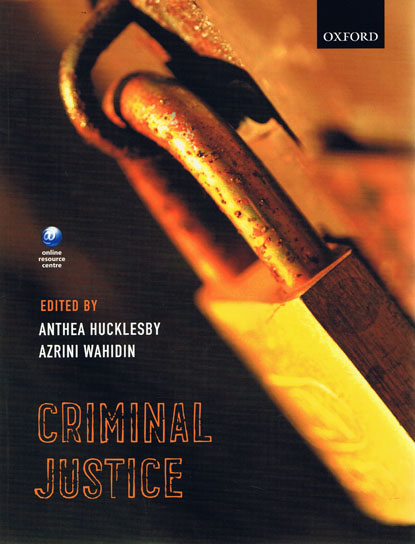 ISBN13: 9780199215546
Published: June 2009
Publisher: Oxford University Press
Country of Publication: UK
Format: Paperback
Price: Out of print

Criminal Justiceprovides a thought-provoking and critical introduction to the challenges faced by the UK's criminal justice system including policing, sentencing and punishment at the beginning of the 21st Century. Expert contributors present an overview of particular areas of the criminal justice system or issues relevant to its operation, outlining the political and historical context, detailing key legislation, policies and procedures, and challenging students to engage with current debates.
Each chapter features questions, summaries, tables, diagrams, annotated further reading and weblinks, to ensure the book is as accessible and engaging as possible, and provides clear guidance on further study. An illuminating glossary of key terms is also included.
Criminal Justice anticipates little or no prior knowledge of the subject area, and seeks to provide an introductory text for those commencing their studies in the disciplines of criminology and law for whom crime, law and order and the criminal justice system form important areas of study. The book will also be of interest to general readers and practitioners in the criminal justice system.