The Law of Rescission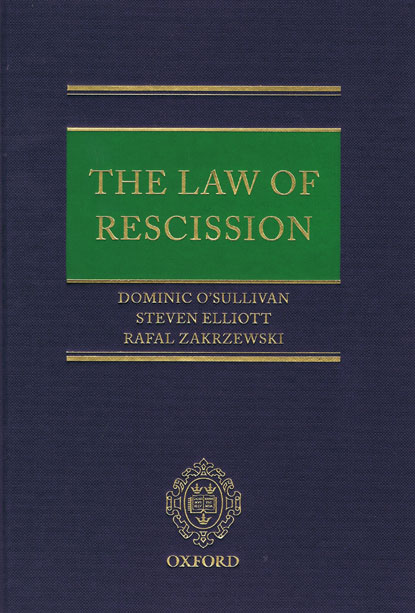 ISBN13: 9780199250110
Published: December 2007
Publisher: Oxford University Press
Country of Publication: UK
Format: Hardback
Price: Out of print

This new work offers a comprehensive treatment of the law of rescission in England, with reference to the law of Australia, New Zealand and Canada. The authors set out the grounds permitting rescission, such as fraud, misrepresentation, or undue influence, covering the ways that rescission occurs at common law and in equity, in the case of both executory and completed transactions.
Consideration is given to the extent to which, and how, the law seeks to restore the status quo. The authors give detailed consideration to the four main bars of rescission: restitutio in integrum impossible; the intervention of third party rights; affirmation; and delay.
More specific aspects are covered in an examination of the case law such as the rule in Seddon's case, and in Oakes v Turquand. This book will be an invaluable resource for solicitors, barristers and judges.