Commercial Fraud in Civil Practice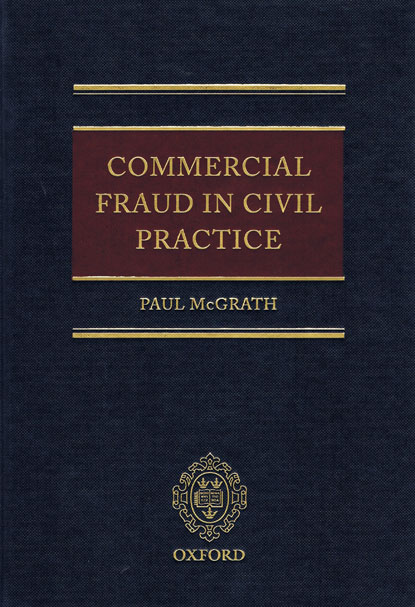 ISBN13: 9780199290574
Published: December 2008
Publisher: Oxford University Press
Country of Publication: UK
Format: Hardback
Price: Out of print

Paul McGrath, of Essex Court Chambers, has written a book that provides clear and practical guidance on the complex issues that arise in commercial fraud claims. By bringing together all current sources of legal thinking the author presents a coherent and readily accessible guide for the busy practitioner.
Setting the scene with a discussion of the types of relationship which give rise to liability, including fiduciary relationships, the author then examines the liability of those who receive the proceeds of fraud. He considers the meaning of 'knowing receipt' and the nature of claims for unjust enrichment and constructive trusts.
The work examines the availability of proprietary relief in the context of commercial fraud and assesses how best to apply the rules on tracing through modern means of money transfer such as BACS and CHAPS. McGrath concludes with a discussion of tracing, conflict of laws and procedure.
Fills a gap for a practical work on fraud that focuses on civil law claims and remedies
Brings together in one volume all the reference sources of debate and current thinking on this topic
Provides a detailed treatment of difficult topics such as unjust enrichment and conflict of laws
Practical guidance on important procedural elements such as injunctions and disclosure