Comparative Constitutionalism in South Asia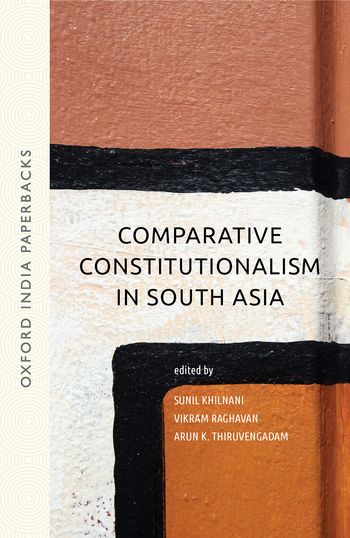 ISBN13: 9780199466603
Published: March 2016
Publisher: Oxford University Press India
Country of Publication: India
Format: Paperback
Price: £19.99

Usually despatched in 1 to 3 weeks.
Despite their divergent recent histories and political experiences, there is a remarkable degree of constitutional and legal kinship among the South Asian countries. Yet for long legal communities in these countries were in the habit of looking to the West for statutory modelling and jurisprudential innovation. They are, however, now increasingly reacting to and engaging with constitutional law developments in the neighbouring countries of the region.
This pioneering volume maps out the intellectual and historical contours of this little-studied field, yet one that is critical to South Asias future: the mutual borrowing, citing, and dialogue across the constitutional jurisdictions of South Asia. This nascent but significant development provides the basis, the volume argues, for a distinct comparative constitutionalism focused on the South Asian region. The essays collected here examine whether the experience so far of comparative law across South Asia offers insight into broader trends in constitutionalism, and also ask how the corpus of general comparative constitutional law might benefit from greater familiarity with the South Asian experience.
The contributors are broad and diverse in their outlook and experience, and their contributions cover a wide range of contemporary constitutional developments in Bangladesh, Bhutan, India, Nepal, Pakistan, and Sri Lanka. The topics addressed include substantive issues such as: the interface of law and religion and models of secularism in specific South Asian jurisdictions; the challenges confronted by public interest lawyers in championing their causes across courts in South Asia; and the evolution of constitutionalism in smaller South Asian polities over time. Additionally, some chapters focus on methodological and related challenges to fostering deeper dialogue in the field of constitutional law across South Asian nations.