Create, Copy, Disrupt: India's Intellectual Property Dilemmas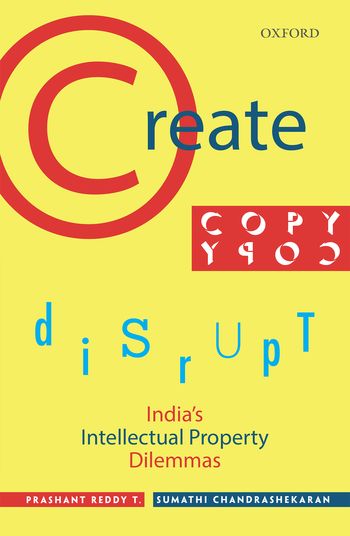 ISBN13: 9780199470662
Published: January 2017
Publisher: Oxford University Press India
Country of Publication: India
Format: Hardback
Price: £17.99

Usually despatched in 1 to 3 weeks.
Intellectual property in India has had a chequered history. India was saddled with a legacy of IP laws left behind by the British, and Independence in 1947, brought with it the opportunity to break away from colonial IP policy. Over the decades, while navigating the diplomatic corridors of treaty negotiations, and attempting to understand its national interests, India has carved out a space for itself in intellectual property. This space, while distinctive, is, at times, also incomprehensible. The 1950s and 1960s saw a churn in India's approach to IP law. The Indian debates during the time had a global impact, but have never been narrated to a larger audience, until now. Newer debates around amendments to IP laws have also not received sufficient attention. These are all stories that impact common lives, be it medicine, music, movies, books, food, religion and the Internet.
This book unravels the development of Indias intellectual property law and policy in modern times, through chapters focusing on different industries and sectors such as pharmaceuticals, book publishing, cinema, music, internet intermediaries, basmati rice, religion and traditional knowledge. Each chapter features a lively narrative that has been constructed on the basis of parliamentary debates, expert committee reports, interviews, archival research and cases. Aimed at a non-specialist audience, the book focuses on the politics and history of IP policy, rather than the black letter of the law.