Judicial Transformation: The Rights Revolution in the Courts of Europe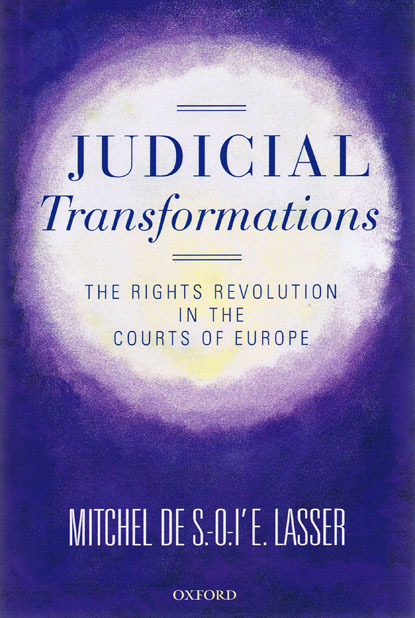 ISBN13: 9780199570775
Published: July 2009
Publisher: Oxford University Press
Country of Publication: USA
Format: Hardback
Price: £83.00

Fundamental rights are exploding across all areas of law in Europe. This rights revolution is transforming European judicial culture and the judgenulls political role at breakneck speed. Not only have fundamental rights become an integral part of litigation in the domestic and European courts, but their advent has provoked an ongoing revolution in French and European procedural, doctrinal, institutional and conceptual structures.
Grounded in comparative law and political science, this book tells the story of the rights revolution. Part of the story is social and intellectual. As the polity has become increasingly complicated both nationally and transnationally, fundamental rights have emerged as a lingua franca within and across European jurisdictions: they offer a pool of common legal terms that address the diversity of interests now litigating in the domestic and European courts.
But that is not the entire story. The fundamental rights revolution is also a product of the complex - and often competitive - inter-institutional dynamics that characterize the judicial arena in our ever more globalized legal space. European legal controversies increasingly play out at the jurisdictional intersection of a range of domestic and supranational high courts, which must interact and coordinate as never before. This growing inter-institutional interface has taken on a competitive logic and inflationary force of its own.
The result has been a group dynamic that has reinforced the ubiquity and preeminence of fundamental rights throughout the European legal field. Almost every European judicial player now faces powerful pressures to jump on the fundamental rights bandwagon or be left intellectually and institutionally behind. This has prompted a frantic race to master and lead the emergent fundamental rights regime.
In telling the story of the rights revolution, the book makes a substantial contribution to understanding the current dynamics of European judiciaries, and the depth of the impact of transnational law on domestic legal culture.