The Handbook of International Humanitarian Law 2nd ed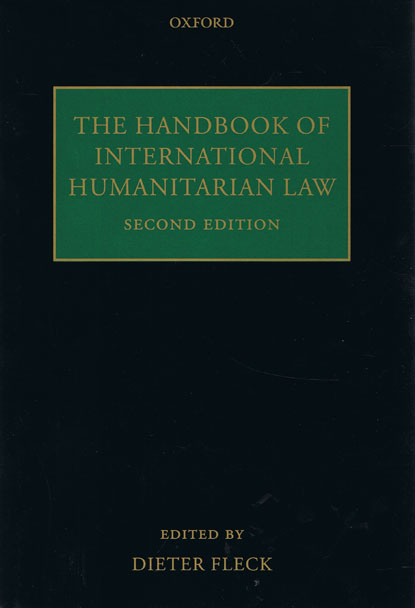 ISBN13: 9780199573165
Published: July 2009
Publisher: Oxford University Press
Country of Publication: UK
Format: Paperback
Price: Out of print

This second edition of this work sets out a comprehensive and analytical manual of international humanitarian law, accompanied by case analysis and extensive explanatory commentary by a team of distinguished and internationally renowned experts.
Topics examined include the historical development, legal basis, and scope of application of international humanitarian law; methods and means of combat; protection of the civilian population, and of the wounded, sick or shipwrecked, and of prisoners of war; the protection of cultural property; the law of neutrality; and the enforcement of international humanitarian law.
This edition also incorporates new chapters covering the law of non-international armed conflicts and international peace operations. Highly topical issues including the role of the UN Security Council, the relevance of International Humanitarian Law in peacetime and post-conflict military operations, and war crimes trials in national and international courts are also discussed.