The Law of TUPE Transfers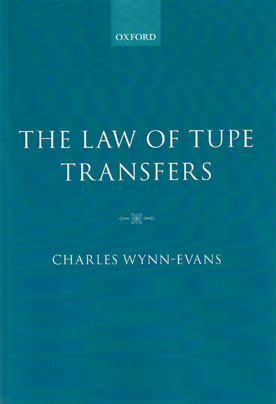 ISBN13: 9780199661695
Published: February 2013
Publisher: Oxford University Press
Country of Publication: UK
Format: Paperback
Price: Out of print

The UK's transfer of undertakings legislation has historically been one of the most complex, unpredictable, and commercially significant aspects of the employment law regime.
It has far-reaching financial, human resource, and practical significance in the private and public sectors, in relation to a wide range of transactions such as outsourcing, contract tenders, and asset disposals. Notwithstanding the reforms made to the TUPE legislation in 2006, the area has continued to develop, and the significant volume of case law since 2006 has explored the detailed operation of the legislation in relation to issues such as service provision changes, the operation of TUPE in insolvency situations and the treatment of pension rights on a TUPE transfer.
The successor to the best-selling Blackstone's Guide to the New Transfer of Undertakings Legislation this new title expertly explains all aspects of TUPE law and practice, covering issues such as when the regulations apply, the legal effects of a transfer, the information and consultation requirements of the legislation, and claims arising from transfer related dismissals.
Alongside a comprehensive analysis of the legislation and all subsequent amendments, the author looks in detail at recent developments, as well as analysing the operation of the legislation in the specific contexts of pensions and insolvency.