Financial Services Regulation in Practice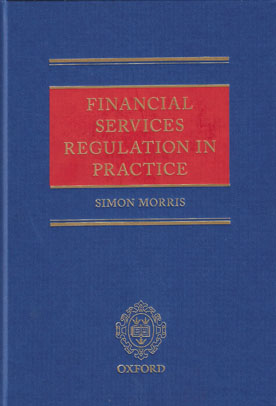 ISBN13: 9780199688753
Published: April 2016
Publisher: Oxford University Press
Country of Publication: UK
Format: Hardback
Price: £115.00

This book explains how to deal with legal, compliance, and enforcement issues faced by banks and other financial institutions and their legal advisers.
It focuses on the practical application of the generally applicable regulations and rules under the Financial Services and Markets Act 2000 governing the financial services sector as it changed and developed during and after the financial crisis.
The book considers the key changes made by the Financial Services Act 2012 and the Financial Services (Banking Reform) Act 2013 as well as policy developments brought about by the change in regime from the Financial Services Authority to the Prudential Regulation Authority and Financial Conduct Authority.
Guidance is given on the application and enforcement of the rules taking all relevant sources into account including speeches and announcements by regulatory authorities, policy documents and pronouncements, practice developments, court cases, tribunal decisions, and enforcement proceedings.
Providing real insight into the practical, legal, and policy issues affecting all dealing with the post-crisis regulatory environment, this book is essential for all advising on legal matters, compliance and enforcement in the financial sector.