Humanitarian Law in Action within Africa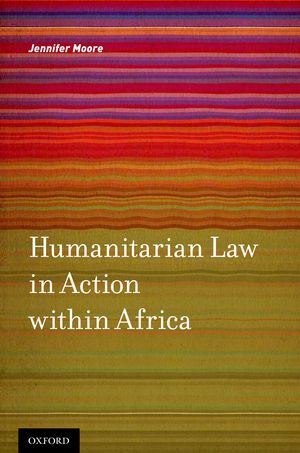 ISBN13: 9780199856961
Published: April 2012
Publisher: Oxford University Press USA
Country of Publication: USA
Format: Hardback
Price: £72.00

Usually despatched in 1 to 3 weeks.
Examines humanitarian law in action in three African states currently emerging from periods of civil war in a manner that offers guidance to other nations emerging from armed conflict in diverse settings throughout the world.
Sets forth the "rules" of international law, starting with an overview of public international law and then discussing four specialized areas of international law that are most inherently responsive to the armed conflict.
Describes visionary aspects of international humanitarian law, and considers which goals are most worthy and capable of implementation.
Sets forth important arenas within which international norms respond to armed conflict and systemic repression, including international and domestic criminal prosecutions against individuals, humanitarian interventions and peacekeeping operations, human rights education and advocacy, and social healing efforts.
In Humanitarian Law in Action within Africa
, Jennifer Moore studies the role and application of humanitarian law by focusing on African countries that are emerging from civil wars. Moore offers an overview of international law, including its essential vocabulary, and describes four particular subfields of international law: international humanitarian law, international human rights law, international criminal law, and international refugee law. After setting forth this overview, Moore considers practical mechanisms to implement international humanitarian law, focusing specifically on the experiences of Uganda, Sierra Leone, and Burundi. Through the case studies of these countries, Moore describes transitional justice's fundamental components: criminal, social, and historical. Although the African continent has gone through some of the world's greatest humanitarian emergencies, issues such as violence against women, child soldiers, and genocide are not unique to Africa, and as such, the study of humanitarian law by examining Africa's experience is important to conflict resolution and reconstruction throughout the world.