The Legacy of Punishment in International Law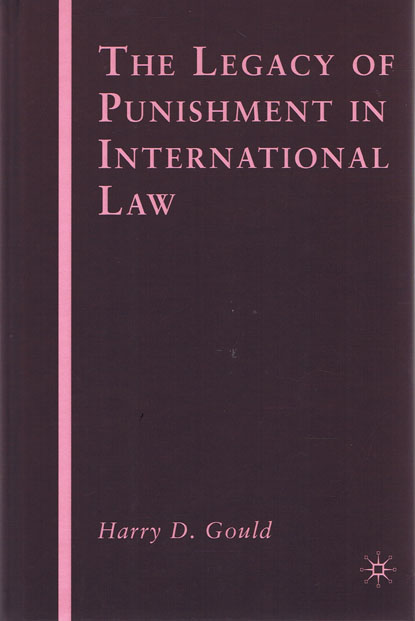 ISBN13: 9780230104389
Published: October 2010
Publisher: Palgrave Macmillan
Country of Publication: UK
Format: Hardback
Price: £71.00

Despatched in 7 to 9 days.
This book traces the evolution of international punishment from a sixteenth century natural law-based justification for the use of force to a series of practices in contemporary international law that have not previously been seen as related.
Classically, international punishment was built around the idea that there are certain universally binding rules that if violated anyone (any state in this case) could inflict punishment upon the malfeasant. The manuscript traces the "fall" of international punishment through the rise of early modern voluntarist notions of sovereignty in politics and positivism in the law (Chapter Two).
It then turns to the partial displacement of these notions that allowed for the return of the constituent practices of international punishment: Categorical Obligation; Universal Obligation, Universal Standing to Enforce; Crimes of States (Chapters Three - Six).
The work primarily employs conceptual history and conceptual analysis. Chapter Two is exclusively conceptual history; the remaining Chapters each begin with a conceptual history of the practice in question, turn to an analysis of the practice itself, and then situates it in contemporary state and legal practice.